What if real luxury ... was space?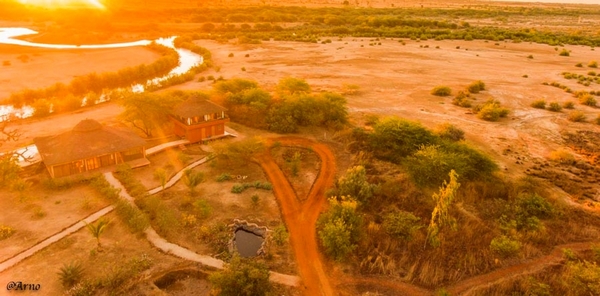 No fence, no surrounding walls, no border ...
Horizon is the only limit!
Our Lodge is located in a 20-acre property, along the Somone laguna.
A protected natural reserve with a 360 degree panoramic view over the savanna, baobabs woods and the Guereo hills.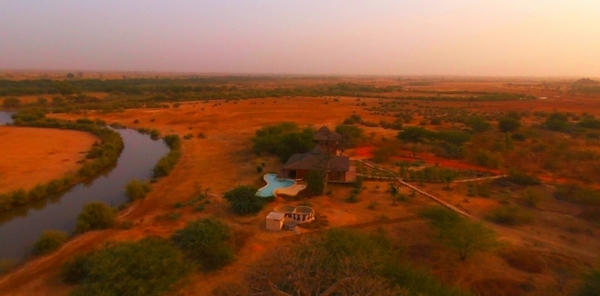 We invite you to discover our ECO-LODGE: 100% self produced electricity (solar, wind and generator), fresh water wells, waste water treatment, agriculture and breeding.
African and European home cooked food with bio natural local products.
The village is equipped with amazing IT commodities: satellite TV, free Wifi connection, GSM network coverage.
Sport activity, fresh water pool, relaxation, wellness..
Discover our Lodge
Suite, Loft, Bedrooms & Bungalows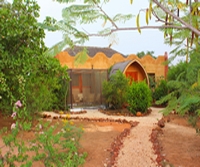 Horus Bioclimatic Suite
1400 square feet, 2 bedrooms, bathroom with shower, aquatic living room
More details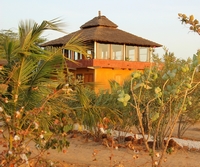 Loft Observatory Osiris
Loft of 538 square feet with a fantastic panoramic view
private bathroom with shower and toilets on first floor
More details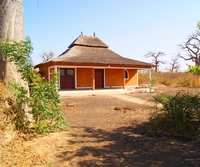 Bungalow Ahmès
Bungalow of 538 square feet - 1 bedroom,
living room with an american kitchen
bedroom with bathroom with shower and toilets
More details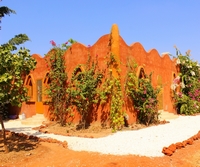 Bedrooms
5 different types of bedrooms from 215 to 668 square feet.
with a tropical garden and pool with fishes.
More details